Car Loan Debt at New High: What to Do if You're Struggling to Pay
As overall U.S. auto loan debt grows, know that if you're having problems paying your car loan, there are some options you can take to alleviate the strain.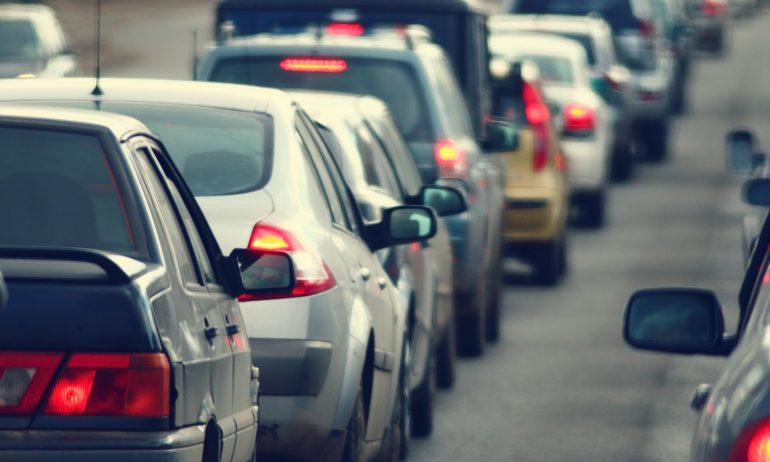 Many or all of the products featured here are from our partners who compensate us. This influences which products we write about and where and how the product appears on a page. However, this does not influence our evaluations. Our opinions are our own. Here is a list of our partners and here's how we make money.
With car loan debt at a new high, a report shows the impact as Americans struggle to make their auto payments: a large increase this year in the number of borrowers who are in delinquency.
Auto loan debt rose to $1.6 trillion in the third quarter of 2023, a $13 billion increase from the previous quarter, according to data from the Federal Reserve Board of New York's report on household debt and credit for the third quarter of 2023. As well, the number of borrowers who fell more than 90 days behind on their auto loans rose to 2.53% in the third quarter of 2023 — a 25% uptick from what it was the same time last year.
Why consumers are struggling
One of the key reasons auto loan debt is at a historic high is that "car prices have increased in recent years, so consumers are taking out bigger loans and often for longer terms," said Caleb Cook, vice president of consumer lending at Digital Federal Credit Union, via email.
Indeed, elevated car prices and soaring interest rates have made it more expensive and difficult for drivers to borrow money than it was pre-pandemic. The average price of a new car was $47,899 in September 2023. For comparison, the average new car sold for $37,590 in September 2019.
According to Cook, other increased car costs, like insurance, are making the problem worse. "The cost of car ownership has been compounded by average car insurance payments doubling to $2,000 annually compared to pre-pandemic era costs," Cook said.
What you can do to mitigate your debt
If you're struggling with auto loan debt, there are some steps you can take to alleviate the strain. Depending on your financial situation, here are some of your options.
When you refinance a car loan, you're getting a new loan to pay off and replace your current one. This can be a good option if you're struggling to make auto loan payments because you can refinance to a longer loan term to reduce your monthly payments, or potentially get a lower interest rate.
Keep in mind that while refinancing to a longer loan term to lower your monthly payment can make things more manageable in the short run, it may also mean that you'll pay more interest over the life of the loan.
A borrower will typically need a good credit score to refinance to a lower-interest loan. While it's possible to refinance with a low credit score, it may be more difficult to get a loan with better terms than you have on your current loan — which might not make refinancing worth it for you. Consider getting a pre-qualified auto refinance offer to see what rate you might qualify for, then decide if it's worth it. Most lenders offer pre-qualification with a soft credit check so there is no damage to your credit score.
Turn to a hardship program
Many lenders offer hardship programs that provide assistance to borrowers who can't afford to make their loan payments.
Hardship programs typically offer assistance in the form of due-date changes, loan deferral or forbearance (which is pausing or skipping payments until a later time). They may also allow you to temporarily reduce your interest rate or payment amount.
It's important to reach out to your lender for help as soon as possible — not when you've already missed multiple payments.
"There are often more advantageous relief options available before you start to fall behind on your payments," Cook said. "[There are] fewer options and [greater] impact to your credit report and score the more you fall behind."
Those who can no longer manage to make car payments might consider selling their car or trading it in for a less expensive one.
If you're trading in a car you still owe money on, first determine if you have positive or negative equity. If you owe less than your car is worth, you're in a good position because you can apply the difference toward the purchase of a cheaper car. If your car is worth less than what you owe, however, you have negative equity and you're upside-down on your car loan. This means that when trading it in, you'll have to pay the difference between what you owe and how much the new car is worth.
Similarly, if you can do without having a vehicle and want to sell your car outright, you must pay the difference between the sale amount of the car and how much you still owe on the car.
While opting for a cheaper car can save you money, if you're significantly upside-down on your car loan, wait until you have equity in the car before trading it in.
When you voluntarily repossess your car, it means you're willingly surrendering it to the lender. This may be a last resort if you're at risk of losing it involuntarily. When surrendering a car this way, the lender will resell the car and you must pay back the difference between how much it's sold for and the amount you owe on it.
Voluntary repossession can have a negative effect on your credit and you may incur some late payment charges. However, giving up your car this way can be less expensive and less damaging to your credit than if your car is forcibly taken.
Get more smart money moves – straight to your inbox
Sign up and we'll send you Nerdy articles about the money topics that matter most to you along with other ways to help you get more from your money.