How to Deal With Debt Collectors in 3 Steps
Don't be rushed into payment. Validate your debt and know your rights.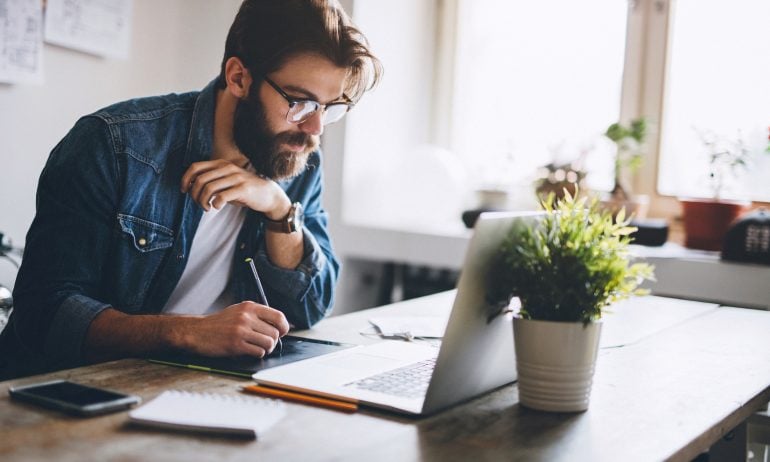 Many or all of the products featured here are from our partners who compensate us. This influences which products we write about and where and how the product appears on a page. However, this does not influence our evaluations. Our opinions are our own. Here is a list of our partners and here's how we make money.
A debt collector is hounding you, seeking payment on a consumer debt you owe. Debt collection tactics can be annoying at best — and predatory, or even illegal, at worst.
3 steps for dealing with a debt collector
1. Don't give in to pressure to pay on first contact
"A lot of people are ashamed of having their debt, and that's what debt collectors prey on," says Ramon Khan, a former debt collector from Texas who now works in online marketing.
"They create that urgency and prey on those pain points to get you to pay something. At the end of the day, if you owe $50,000 or $100,000, they don't really care that you're going to pay all of it. If they can get you to pay part of it, that still works toward their quota."
Don't pay, don't promise to pay and don't give any payment information the collector may use later. Ask for information on the debt and say you'll call back to discuss it later.
Making a single payment — even just $5 or $10 — is an acknowledgment of the debt and can have serious repercussions. If the debt is past the statute of limitations, for example, making a payment will reset that clock and could lead to a lawsuit or wage garnishment.
Can you go to jail for not paying back a payday loan?
What happens if you ignore a debt collector?
When the original creditor sells a debt to a third party — which might go on to resell the debt again, and so on — recordkeeping often falls by the wayside. Many sold debts have errors about the amount owed or even who owes it.
Debt collection practices are one of the largest sources of consumer complaints to the Consumer Financial Protection Bureau as a result. About 70,000 complaints were filed in 2021 on the matter; the biggest reason was consumers being asked to pay debt they didn't owe.
Request a validation letter from the debt collector if you don't receive one within five business days of first contact. It should include details on the debt, the collection company and how to challenge the debt.

Gather your own records on the debt, if it's yours, including information on the original creditor and your history of payments.

Keep good records of communication with the debt collector and any payments previously made. You may want to use certified mail for the best documentation.
3. Know your rights and how to use them
Communication: You can specify how and when debt collectors can contact you — and that they cease communication altogether. Debt collectors are prohibited from using profane language or threatening violence.

Honesty: Debt collectors cannot mislead you about who they are, how much money you owe or the legal repercussions of not paying your debt — for instance, by threatening arrest.

Challenging the debt: You have a right to dispute the debt. If you challenge the debt within 30 days of first contact, the collector cannot ask for payment until the dispute is settled. After 30 days you can still challenge the debt, but the collector can seek payment while the dispute is being investigated.
You can file a complaint with the CFPB if your protections under the FDCPA have been violated. Your state may offer additional consumer protections. Check with legal aid in your area or your state attorney general's office.
Whether it's sending a letter to debt collectors to request more information on the debt or demanding that a debt collector cease contact, know how to exercise your consumer rights — and don't be afraid to do so.